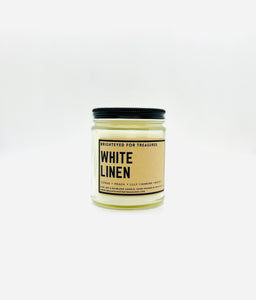 A sweet, pure, and airy fragrance reminiscent of clean cotton blowing in the breeze.
Notes:
Top - aldehydic, citrus, peach 

Middle - lily, jasmine, rose, green

Bottom - woody, amber, musks
This candle is made with parasoy which is 70% paraffin wax and 30% soy wax.
Candle Care: Never leave a burning candle unattended. Always remember to trim your wick for the best possible burn and to avoid soot. This will also burn your candle faster.