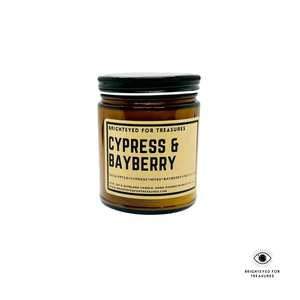 This beautiful scent will bring the outdoors indoors. The evergreen forest is followed by the cooling note of eucalyptus and undertones of fir and patchouli.
Note Profile:
Top: Eucalyptus
Middle: Cypress, Moss, Bayberry
Base: Incense, Patchouli, Fir
Candle Care: Never leave a burning candle unattended. Always remember to trim your wick for the best possible burn and to avoid soot. This will also burn your candle faster.